WHO WE ARE
Highland Rain Creative offers businesses a wide range of content solutions. From web content to packaging copy, from press releases to blog posts, from newsletters to emails—we help shape your message into a creative and compelling story that will attract customers.
Writing
Writing is easy until you do it. We can help you write blog posts, website content, product descriptions, newsletters and emails, packaging copy, advertising, sales materials, and much more.
Editing
Effective communication requires a polished message. We are experts in cleaning up content, crafting stories, and honing voice. We also provide copy editing and proofreading services.
Blogging
Blogs are difficult for businesses to keep up with. Let us do it. We do research to keep posts relevant, write in your voice, and craft eye-catching headlines.
Content Consulting
We can help you get things written, edited, or even teach your employees to write. Kerrie has more than 18 years of writing experience and a background in journalism.
Social Media
Do you have untapped customers on social media? Each channel has its own unique audience, and we can help you reach them with effective web and social media content.
Marketing and Communications
What is the story behind your brand? What do you want your customers to know? We can create or improve your unique message and share it with the world.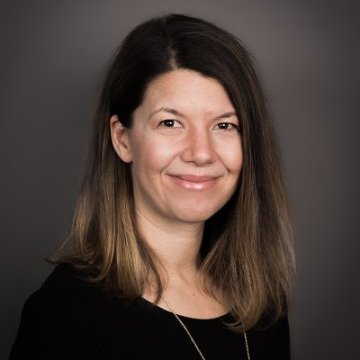 Kerrie Turcic
Principal
Kerrie Turcic is an experienced writer and editor, who is passionate about connecting with people through writing. Kerrie has more than 18 years of experience and has worked for companies like TOPICS Entertainment and PACCAR, Inc. She has also contracted with or freelanced for Expedia, BDA, 2Toms, LILT, The Seattle Times, the King County Journal, Orca Running, and Bastyr University. In addition to writing and editing, Kerrie has experience with Adobe design software and web publishing tools, such as WordPress.

View My Portfolio:
Kerrie is highly independent and intelligent though is grounded and realistic in her work and communication. She moves between projects easily, due to her organization and commitment to deadlines. I was always thrilled when we got to work together, since I could always rely on her to follow through and knew her information was solid. She can make choices quickly and with confidence, and is very personable and fun to work with, even when the stakes are high. I wouldn't hesitate to hire her or work for her, given the chance.
Kerrie is a great writer, and has consistently turned out excellent content to help my company broaden and deepen our marketing reach. She has become a valuable piece of our marketing strategy.
We have used Kerrie for multiple projects. She brought a great understanding of tone and the ability to tailor text to our clients' needs. Having her as a resource is a great asset to my company.
© 2017 - Highland Rain Creative - All Rights Reserved